Do you enjoy sports or relaxed?
The Hotel Quellenhof offers you and your family a holiday to suit your taste.
Summer and winter is the location of the hotel ideal for holidays. A few minutes to the lake and in the walking area, and a wide range bus transfers to the nearby ski resort guarantee varied holidays.
Just 2 minutes we are from known and most Jod-Schwefelbad Germany removed. In the immediate vicinity of our house there is the Marina, the popular Badepark and the Tennis court.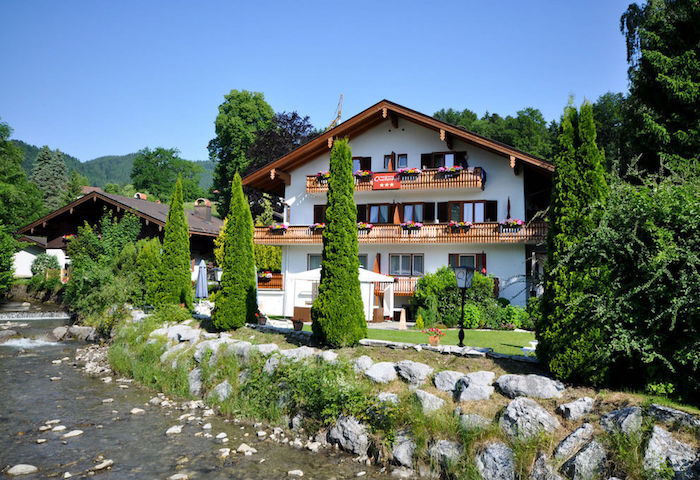 But the quiet location of our house offers the possibility to relax undisturbed, for example, in our SPA area. Or do you have just unwind and Being pampered by us.
In the lovely garden, romantically situated on a mountain, you will find sun loungers, seating and umbrellas.
Enjoy the summer evenings on our terrace.