Here I feel good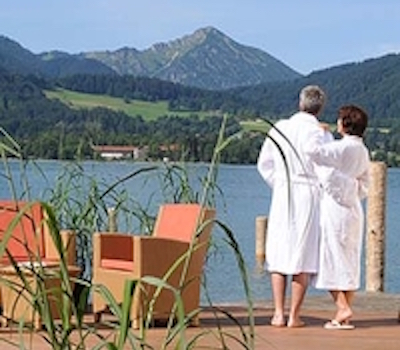 Did you know, that you can apply for an outpatient spa treatment, both for disease prevention (prevention) as well as to treat an existing disease in its statutory health insurance?
Our hotel is near the famous iodine sulfur bath, which gained its reputation for treating various diseases.
Typical applications include the treatment of:
Eye diseases

(Conjunctivitis, cataracts at an early stage, ...)

skin diseases

(Atopic dermatitis, eczema, ...)

Respiratory disease

(Bronchitis, inflammation of the nose and pharynx, ...)

rheumatism

(Osteoarthritis, osteoporosis)

Disease of the cardiovascular system

(Hypertension, circulatory disorders, ...)
More information about the course can be found at www.tegernsee.com/gesundheit and under www.deutscher-heilbaederverband.de.